Hearts are flying, moods are setting and the big question is, are your sales and marketing teams aligned, or are they acting like a divorced couple (and not the conscious uncoupling kind)? ????
Let's face it, in today's ever-changing business landscape, it's more important than ever for sales and marketing teams to work in harmony together. After all, research shows that companies that beat their revenue goals are "somewhat" or "completely" aligned.
87% of sales and marketing leaders know the power of collaboration for driving business growth, yet one-third of sales and marketing teams are missing out on regular communication. And if that's not enough, 9 out of 10 professionals admit to facing misalignment in strategy, process, content, and culture.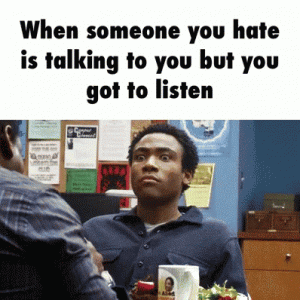 The importance of efficient collaboration between sales and marketing teams cannot be overstated, yet so many organisations are struggling to make it work!
It's time to bridge the gap and get sales and marketing working together…
It's time to think SMarketing.
The aim of every company is to have their marketing team sweep prospects off their feet, and then hand off those "hearty" leads to the sales team to turn into loyal customers.
SMarketing brings marketing and sales functions together, creating a harmonious duet of strategy, process, message, and culture.
Benefits of aligning sales and marketing
Revenue- 81% of companies that beat their revenue goals are "somewhat" or "completely" aligned (Act-On) when it comes to sales and marketing.
Technology Solution – 74% of organisations using CRM and marketing automation have aligned marketing and sales departments (DemandGen). Nearly half of all aligned companies use marketing analytics tools with a further 42% of aligned businesses leveraging marketing automation as a tool.
Higher conversion rates – 73% Higher conversion rates can be achieved when marketers align content on specific stages of the buyer's journey.
74% of top-performing companies report good alignment between their sales and marketing teams.
If you need us to play cupid, then we're feeling all romantic. We're ready to unlock BIG results.
Lock in 30 minutes with us here and we'll share the SMarketing factors behind our highest ROI campaigns.
P.S. Have you listened to the latest episode of our podcast? This week, we were honoured to have a conversation with the dynamic force, Paulo Mpliokas, Director at Olympus Technology Services. You can tune in here or catch the episode on your favourite podcast platform. Trust me, this is an episode you don't want to miss!