Re-imagining and re-defining sales in a digital world.
Abbie White brings you the top thought leaders from around the globe to get the low down on how they tackle the very thing that keeps businesses ticking… that's it – you guessed it, sales!
Our guests will give us their insights and the aces up their sleeves – with Abbie capturing it all in bite sized snacks to help you redefine your sales!
Grab a tea (or coffee!), get ready and join us on the journey! Choose your episode and listen (or watch!) below.
Unpacking 8 billion views
If you've watched it, Maz probably made it and won an international award for it – she's run the biggest shows in the world with the biggest budgets, teams, audiences and stars – her content has been viewed more than 8 billion times.

Learn how Maz has transformed this for the world of business – and how you can utilise this for yourself!
Lessons from the Sales Athlete
Chris started his first sales role in 2012 with Employsure. Nine years later in 2021, he's worked his way up to becoming a top performing BDM.

He is also the founder of Chris Muddell Business Coaching, with his mission being to help others find that not only is sales easy – it's fun too!

Learn the disciplines and habits to become your business' number one sales professional.
Decoding influence in the virtual age
Over a 15 year history as a leading authority in the speaking world, Julie has earned a reputation for launching and advising some of the world's most respected thought leaders.

Helping us to bust myths on what real influence is, Julie digs into how moving online has impacted this space. We'll dive into how epic story telling is the future – and how to tell grippingly human stories too!
Selling from the Heart with Larry Levine
Larry Levine is the author of the best-selling title "Selling from the Heart". 

With 30 years of in-the-field sales experience within the B2B technology space, he knows what it takes to be a successful sales professional.

Learn what the fundamental difference is between a sales rep and a sales professional – as well as how to sell from the heart!
The Secrets to Video, with the Video Ninja
At the age of 22, Rebecca packed a small bag and booked a one-way ticket to Sydney with her laptop and just $500 in her pocket as she boarded the plane. Fast forward a decade, Rebecca has built herself an empire.

Listen as she gives us an insight to how Video has transformed sales and marketing with storytelling and personalized connections.
How to end the great divide between Sales and Marketing
This week we are mixing it up. Our CEO, Abbie, is in conversation with Julie Masters about how to end the great divide between sales and marketing. In this episode they discuss why the divide exists, the impact, and most importantly how to bridge the gap to deliver epic results.

Julie is the CEO of Influence Nation and specialises in how all things influence.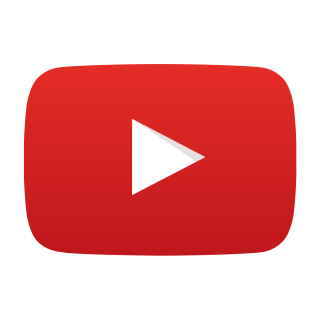 Prefer to watch? We've got that covered too. Check us out on YouTube below!