Re-imagining and re-defining sales in a digital world.
If exponential business growth and high-performance sales get the blood pumping, this show is for you. Abbie White, sales veteran and successful entrepreneur, is on a mission to redefine sales in the digital world. She'll delve deep into the minds of our guests to deliver tips and advice that will inspire you to step up and play in the big league.
Abbie will also get the inside scoop on how they align sales and marketing (SMarketing) to deliver insane results.
Be sure to subscribe, so you never miss an episode.
How to be a Sales Athlete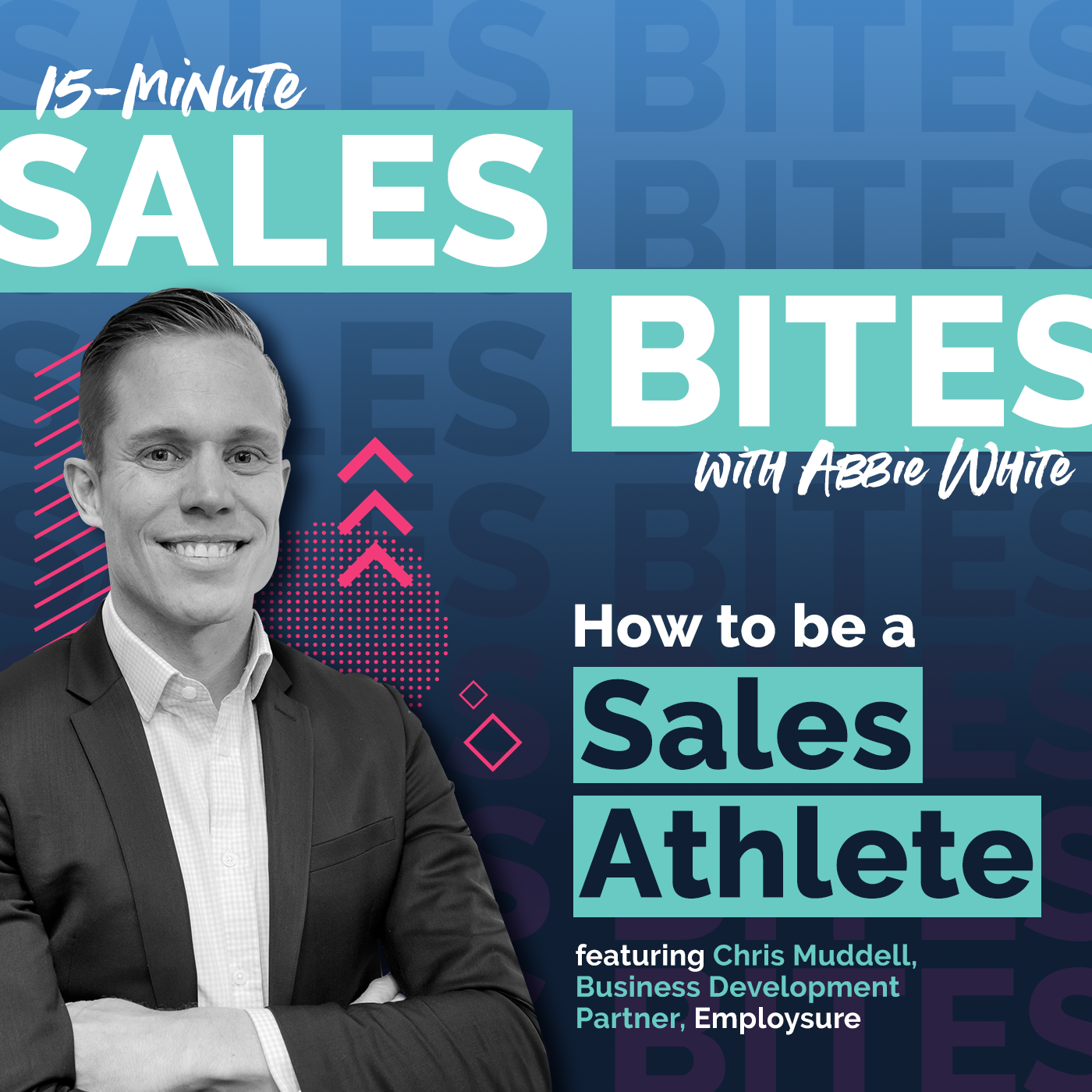 Chris Muddell, hailed as the most exceptional sales professional I've ever encountered, playfully known as the "Sales Athlete." Chris applies an athlete's discipline to sales, consistently claiming the number #1 spot for Employsure. Forget luck or a prime territory; Chris achieves 100% new business. In this episode, Chris unveils his success formula, shares how he skyrocketed from 1 to 20+ meetings a day, breaks down crucial math, and reveals the true keys to being number one. Brace yourself for an eye-opening experience—essential listening for every sales professional!
Unleashing Leadership Potential with Holly Ransom, author of "The Leading Edge"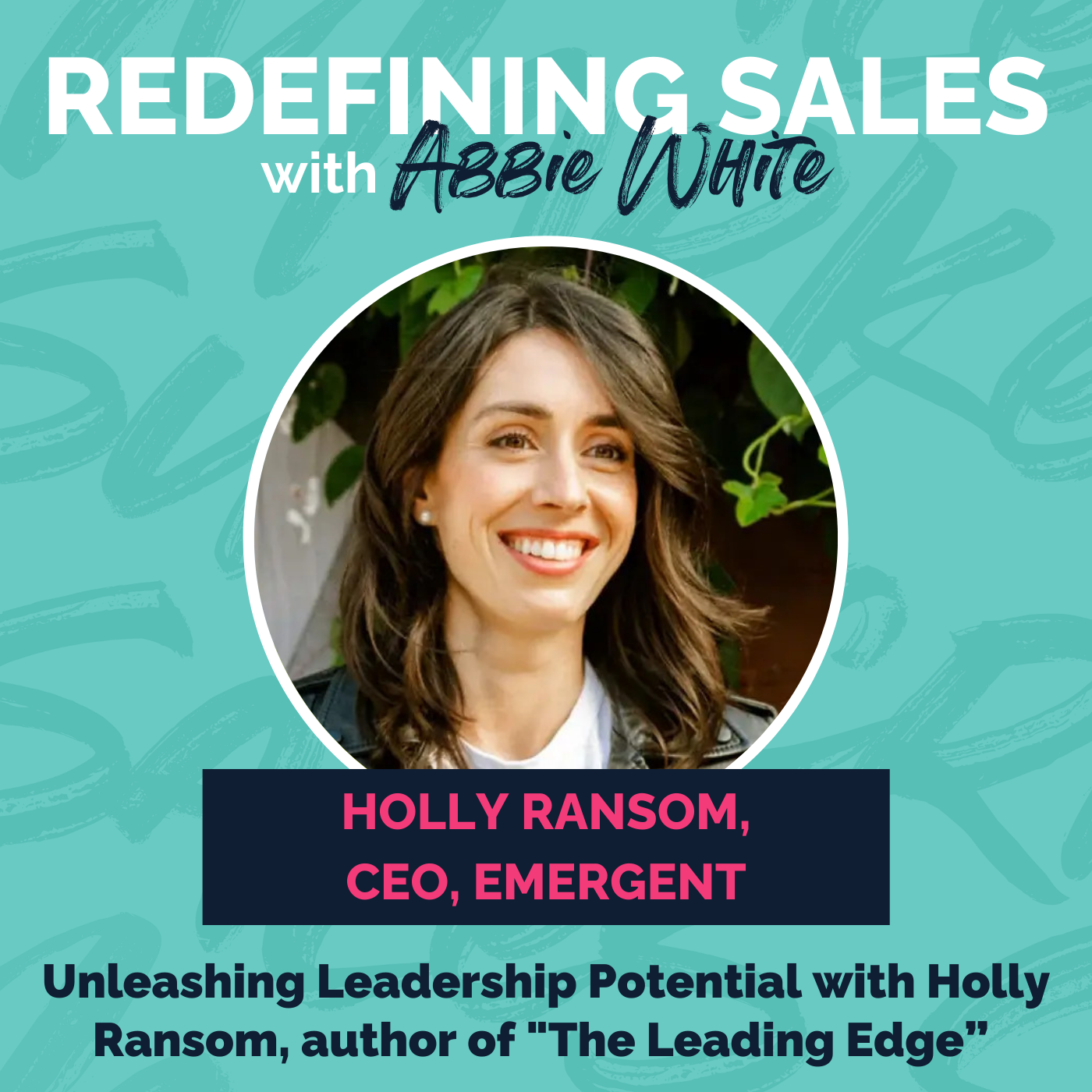 Holly Ransom, a global content curator and CEO of Emergent. Holly is a triple threat, excelling as a powerhouse speaker, master interviewer, and Ironman champion. In her book "The Leading Edge," she shares wisdom on unlocking leadership potential through better questions and driving collective change. As co-chair of the G20 Youth Summit and founder of her own consulting firm, Holly knows what it takes to lead exceptionally. Join us as we explore natural leadership, purpose alignment, risk-taking, and the power of asking better questions for great leadership.
Lessons from Zoom: Creating a high impact experience in a virtual setting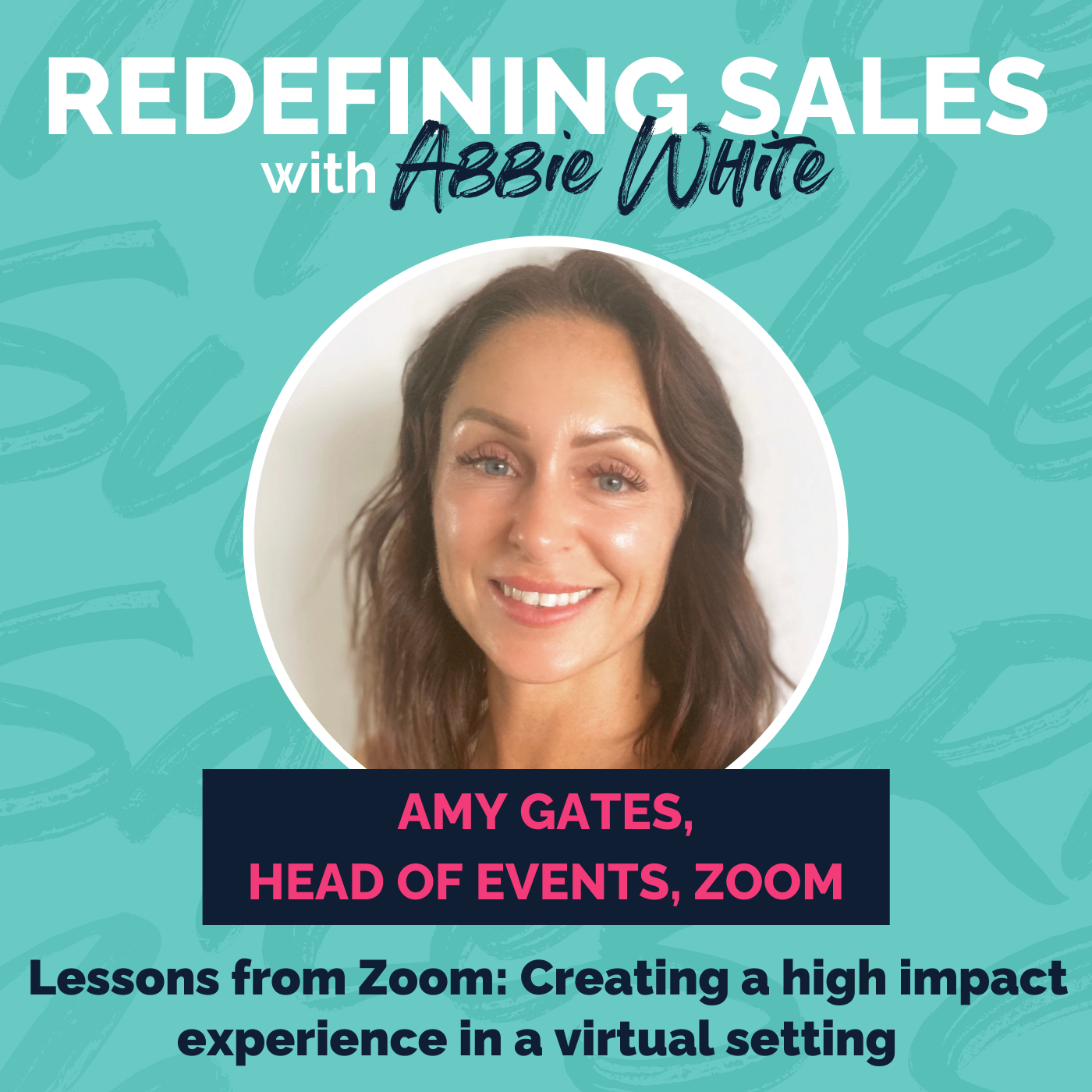 Amy Gates, Head of Events for Asia Pacific Japan at Zoom, leads a revolution in the industry with Zoom's tools—Events, Webinars, and Mesh. A sales and event management expert, Amy captivates customers, elevating events to new heights. In this episode, discover the secrets of building virtual relationships, effective sales team training, impactful virtual experiences, virtual event strategies, keys to success, and conversion. Join us for insights from the vibrant Gold Coast, Australia, on an unforgettable journey of innovation and triumph in the dynamic world of virtual events.
Supercharge Your Sales Success with Salesforce
 Phil Cleary, the driving force behind Salesforce's sales leader coaching function in APAC. With over 18 years of experience at Salesforce, Phil has mastered the art of selling, enabling, and coaching. He's on a mission to guide leaders to unlock their full potential and excel in their multi-faceted roles as customer partners, business managers, and talent multipliers. In this episode you'll get, discover the critical sales skills essential for success in the coming year. Learn strategies for seamless integration and accelerating their productivity, and many more. 
Unveiling the Secrets of AI Chatbots in Redefining Sales with Ambit
Tim Warren, Ambit's co-founder and CEO, as we delve into their AI chatbot solutions for retailers, finance, and utilities. Ambit's chatbots, powered by GPT-3 like ChatGPT, provide 24/7 customer service for Laybuy, Glassons, and NZ Post during high-demand periods. Discover Tim's insights on deploying AI effectively, leveraging tech for sales in FY24, AI's impact on sales, overcoming service frustrations, and embracing AI-powered chatbots. See how AI revolutionizes experiences, drives growth, and navigates the evolving tech landscape.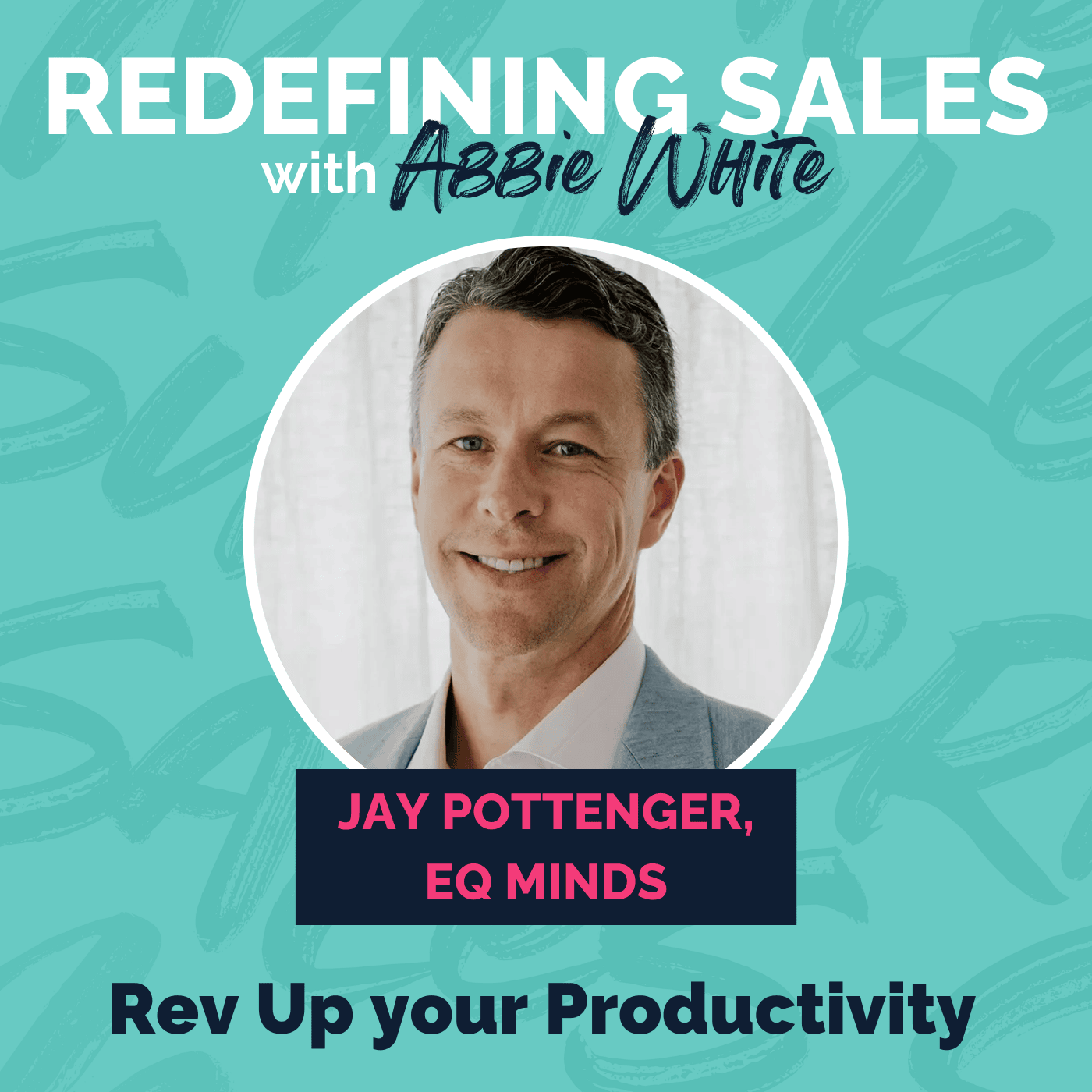 Jay Pottenger, General Manager at EQ Minds, with rich experience in productivity and well-being, Jay brings practical strategies to elevate your A game. Jay has worked with Westpac, Deutsche Bank, and collaborated with eBay, Estee Lauder, Woolworths, and IAG at EQ Minds. Thrilled to have Jay as a Rev Up expert! On this Redefining Sales podcast, we discuss: EQ Minds' transformative work. Essential elements for high performance. Boosting productivity through a performance lens. Debunking productivity myths. AND more!
The art of executing your strategy and achieving big goals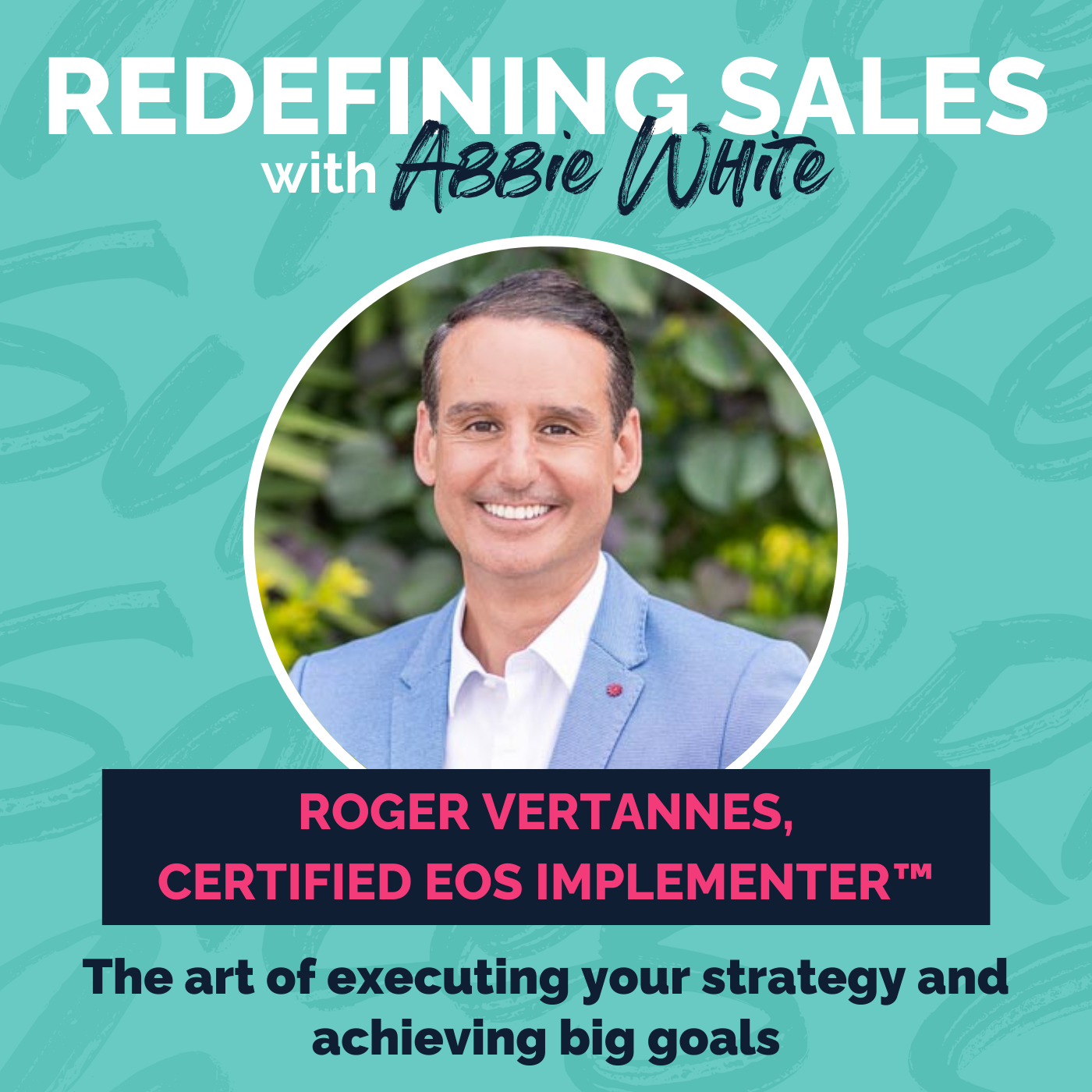 Roger Vertannes, Founder of Leadership Counts and Certified EOS Implementer™, aids entrepreneurs in achieving desired results. With leadership expertise and guidance for 400+ companies, Roger assisted Abbotsford Juniors Football Club in realizing their clubhouse vision. Gain insights on foundations, team offsites, execution, sales-marketing alignment, and transformative EOS implementation. Unlock FY24 planning, overcoming challenges, team alignment, and the power of EOS with Roger Vertannes.
Revolutionising sales and marketing with HubSpot: The secret superpower of RevOps
Kevin Ackhurst, an expert in driving business performance, as he shares insights on growth strategies, revenue acceleration, and bridging the sales-marketing gap. Discover time-tested strategies, crucial factors for revenue growth in 2023, and the power of RevOps. Embrace customer-centricity, innovation, data leverage, and partnerships. Boost sales and revenue growth with expert advice from Kevin. Boost sales and revenue growth with expert insights from Kevin's wealth of experience. Don't miss this episode!
Business Class Mentorship at 30,000 Feet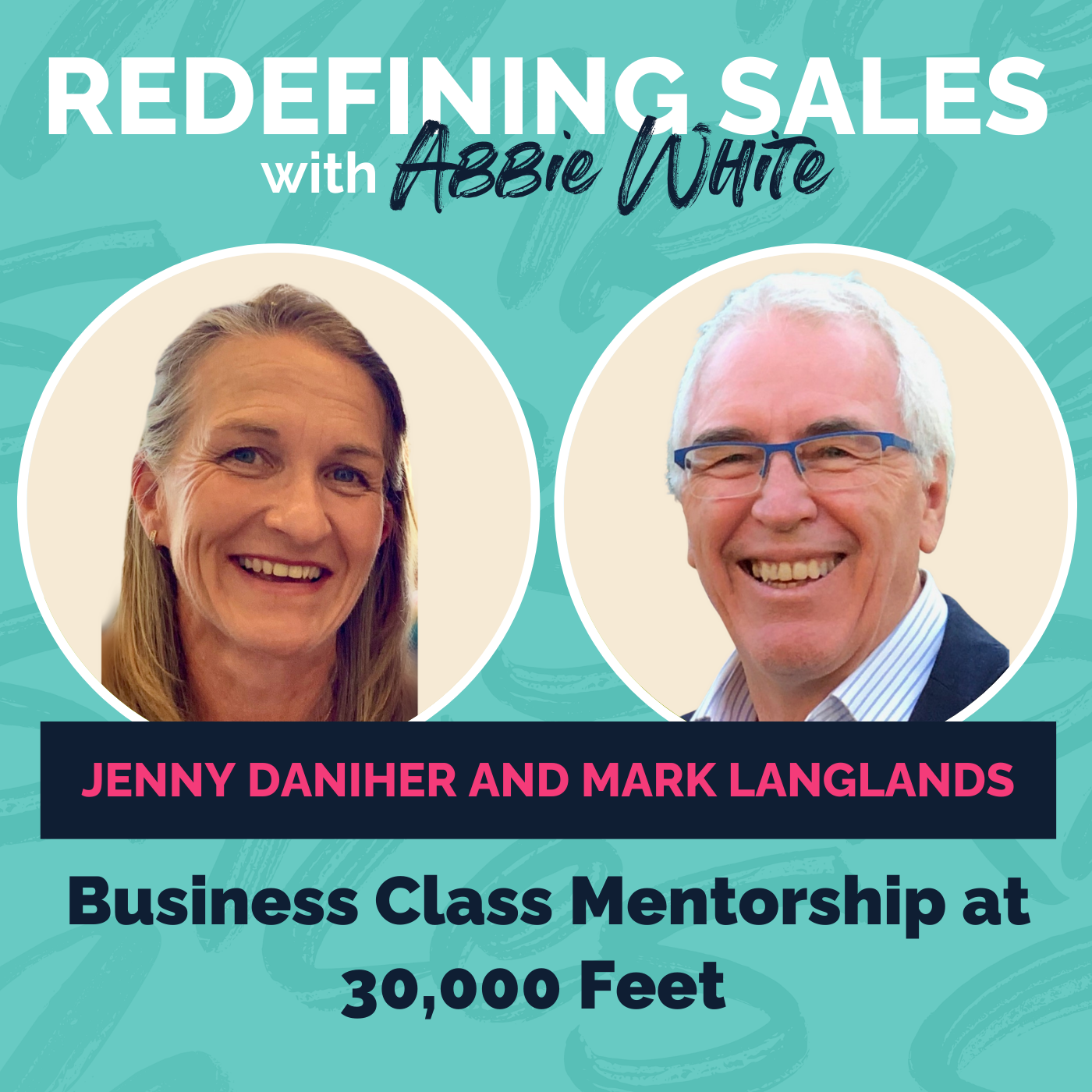 Thanks to American Express and Qantas Business Rewards, they were able to experience a one-of-a-kind Business Class mentoring journey! Inspiring Aussie entrepreneurs: Jenny Daniher, the co-founder of Garlicious Grown, and Mark Langlands, owner of L&W Sports Communications Pty Ltd. shared their key insights around why juggling five balls is overrated and you should focus on one, how to identify the right team members and how to attract and retain top talent and why you need to create a clear roadmap to achieve your goals, and many more.
Revolutionising Recruitment: Vision for a People-First Workplace
Sinead Connolly, the trailblazing founder of Lotus People, a recruitment agency that's been turning heads since 2015. She is a true champion of people, with a laser focus on creating a highly engaged, high-performing, and supportive team culture. She believes in prioritising balance, culture, learning, and development, as well as adding value to clients, candidates, and her team. She wanted an agency that cultivated high performers but also supported them by creating a genuine emphasis on work life balance, wellness and health and she is proud to have achieved this! we got the inside scoop on: how to adapt your sales strategy after covid, how to hire and retain top talent in a competitive market and many more.
From Zero to 700 Employees: Secrets to High-Performance Sales and Growth
Cameron's got over two decades of experience in marketing, sales, and general management, working for tech companies across the globe. He's held senior leadership roles at global and local tech businesses like Isentia, MessageMedia, Bugwolf, and APositive, to name a few. In Trustpilot, he is responsible for scaling the business across the A/NZ region. he played an integral role in growing the business from a market leader in Australia and New Zealand to an Asia Pacific leader, with over 700 employees across ten countries in just seven years. In this episode we discussed, secrets to high-performance sales, factors that drive growth, bridge the gap between sales and marketing for better ROI and many more!
Winning Sales and Channel Strategies
Shant has extensive experience in developing sales teams, new markets with channel partners across Asia Pacific & Japan, leading the sales team and channel ecosystem for DELL EMC across ANZ. His career at DELL EMC started over 10 years, joining VMware in APJ channel leadership roles. prior to joining VMware, Shant held sales and management roles at Symantec, VERITAS and Ingram Micro – a career in the IT industry spanning over 18 years. In this episode of the Redefining Sales podcast, we covered, Strategies to priority for 2023, the non-negotiables for a successful channel, approach innovation, high performance sales teams, and many more.
Unpacking the hypergrowth journey of an AFR Fast 100 Company
Paulo is a skilled IT specialist from Australia who is committed to giving his customers actual business results. Paulo works with a remarkable team of committed, diligent, and experienced IT experts. Paulo has earned the respect and support of his coworkers, business partners, and clients by being trustworthy and diligent, and he is committed to accomplishing both individual and group goals. In his professional endeavors, he is consistently moral, just, and understanding. In this, we covered, unpacking 2-3 contributors to growth, how to navigate a hypergrowth journey, 2023 trends for the IT industry and many more!
Embracing Digital: The transformation journey of Amex & Equifax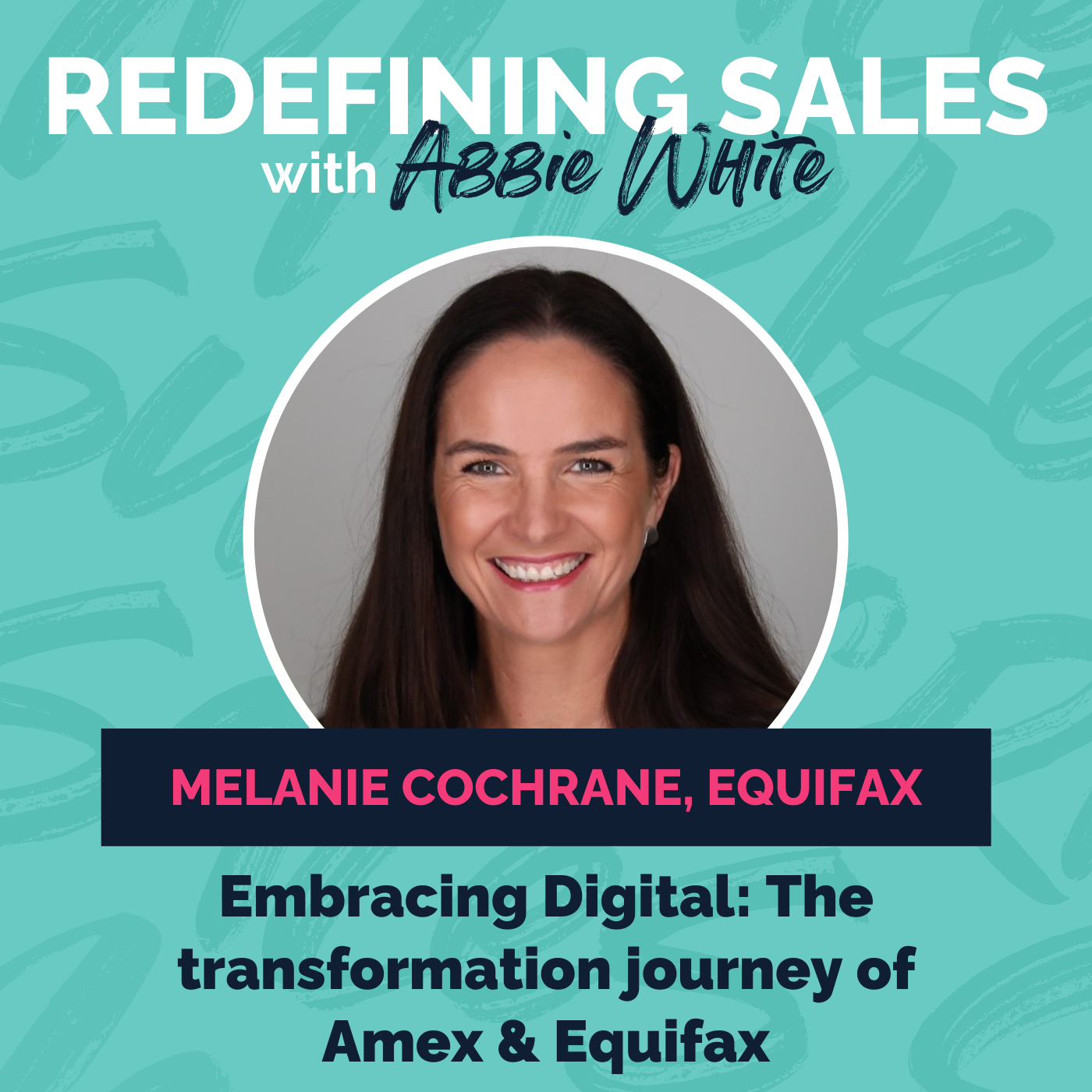 Leading a diverse business that plays a pivotal role in the A/NZ economy, Melanie is responsible for solutions spanning Consumer and Commercial Risk, Fraud Prevention, Identity, Verification and Ratings, across a range of industries including financial services, telco & utilities, automotive, property & construction, insurance, retail, professional services and government. With over 25 years in Financial Services, Melanie has a diverse background in cultures and leading businesses in the US, Australia and Asia. In enriched episode we cover how to navigate getting comfortable with being uncomfortable, the digital transformation journey, Customer Centricity, why you should be focusing on your superpower and many more!
The neuroscience, positive psychology and emotional intelligence behind transformational leadership
Sue Langley is a keynote speaker, global consultant and positive leadership expert. Sue specialises in the practical applications of neuroscience, emotional intelligence and positive psychology, synthesizing science and research into simple, practical tools that anyone can use. Sue has taught thousands of business leaders, coaches and consultants how to create positive work cultures and harness the brain's potential. As Academic Director of the Langley Group Institute, Sue created the world's first nationally recognised Diploma of Positive Psychology and Wellbeing. In this episode we uncover how positive psychology can benefit organisations,how do we thrive in time of "uncertainty" and many more.
The 2023 growth trends you need to know
And just like that, 2023 is here, and we're off and running. We're a little bit biased to say we're bringing you the best experts who, between them, have delivered more than $1 BILLION in sales; our "guests" are Sales Redefineds' very own Leah Harley (Sales & Marketing Campaign Manager) and Clare Howard (Guru Sales Consultant). We've done the leg work for you (you're welcome) and consolidated the top 8 growth trends you need to know for 2023. In this chat we unpack: The best recession-busting strategies businesses, growth trends, highly practical top tips to strike into action and execute each trend, and we have also an exciting announcement for you! 
How to hit the bullseye in your 2023 marketing
Sharon is a pioneer in the Australian agency industry and a Fellow of the Public Relations Institute of Australia. In 1995, after a successful career in marketing and management across the UK, Europe and Asia, she established Taurus, a boutique integrated marketing PR agency. Taurus has since gone on to help over 1000 businesses. As a highly experienced and entertaining public speaker, Sharon's presentations have won praise at conferences, and expos. In this episode of the Redefining Sales podcast, we cover: the Bullseye Methodology, the things you don't do that speak volumes in PR, building your brand on LinkedIn and many more!
Behind the scenes with a leading Chief Revenue Officer
John has had a remarkable career to date, spending 12 years at Google in go-to-market leadership roles, where he oversaw the multibillion-dollar global partner/agent sales team for Google Cloud. He's also worked for the likes of Uber, and McKinsey & Company in Sydney.

He recently joined Domain and is responsible for accelerating Domain's marketplace strategy across the Residential, Commercial, Developer, Media, and Agent Solutions businesses, as well as leading the Go to Market, Sales Operations, and Customer Experience teams. In this episode we cover: how do great organisations scale, remarkable sales strategies, the significance of trust in sales and many more.
IT Series: Unpacking 2022 Growth Opportunities in IT with James Campbell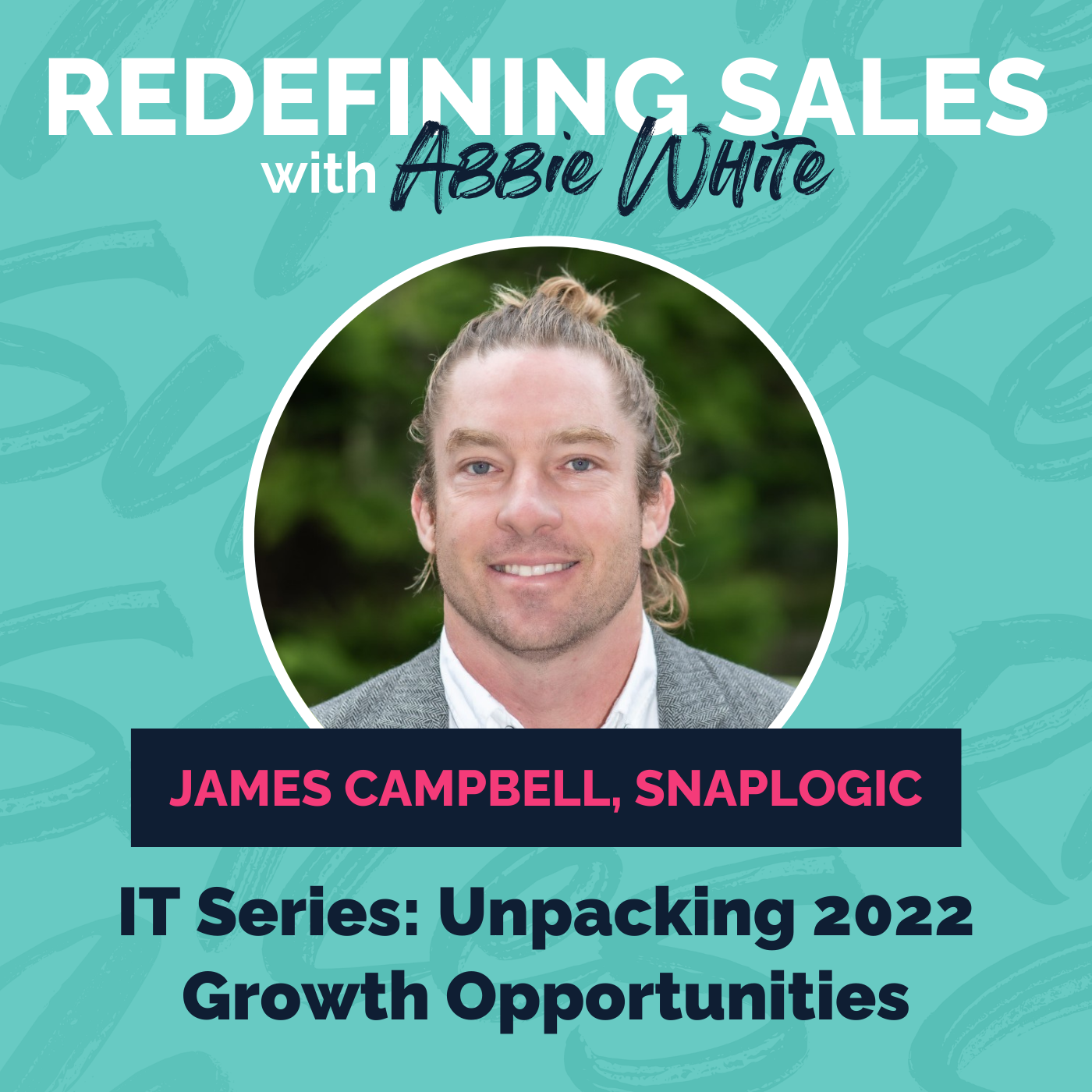 James Campbell is Regional Manager, Australia New Zealand at SnapLogic. With nearly two decades of experience, James is a seasoned B2B tech leader with a strong track record of managing high-performance teams while consistently delivering against key business objectives. James thrives on helping customers derive immense value from SnapLogic technology. In this episode we cover,

how to kickstart your career in IT sales, think BIG for success, corporate social responsibility, experience-based marketing, the importance of a mentor, data-driven sales, and why you shouldn't sweat the small stuff!
Unpacking the Future of Sales with Salesforce
Jo Gaines has spent over 20 years working for and with technology and media companies. Since 1999, she has worked for various digital-first companies and networks, including Krux, CBS, Yahoo, Kidspot, Sensis and Salesforce. As  Area Vice President, ANZ, Retail & Consumer Goods, Salesforce, Jo leads the company's business development and go-to-market for the Retail and Consumer Goods industry. She also launched and served as CEO of Digital Media Options Pty. Ltd, a digital media consultancy specialising in optimising and monetising digital assets for brands. In this episode, we talked about leading a hybrid workforce, the future of sales, Smarketing for success and much more.
Unpacking Successful Partnerships and Hypergrowth
Adam Furness has been working in media and advertising for nearly 20 years. Adam has held senior leadership roles in sales, strategy, business development, and cross-platform media at Southern Cross Austereo, Macquarie Radio Network, MI9 (formerly ninemsn, a joint venture with Microsoft) and RhythmOne. He joined impact.com in 2018 as Managing Director APAC and has grown the business from a team of four to a team of over 80 employees across the region, as well as expanding into China and Japan. In this episode, we cover, the key to building successful partnerships, Irrational customer love, Infotainment, PLUS so much more.
Abbie White is one of Australia's most dynamic sales experts, she brings a refreshing approach to redefining sales in a digital age. With over 15 years of sales experience, Abbie's proven track record includes the delivery of over $500M in sales. In this episode of the Redefining Sales podcast, Abbie explores the Future of Sales, she covers The future sales landscape, How and why B2B buyer preferences have changed and how this impacts the traditional role of the sales rep PLUS so much more!
How to generate an ROI from your data
Rohan Persaud is the Director of Channels and Alliances at Sisense. Rohan has over 20 years of experience developing successful partner ecosystems and driving sustainable client business growth across Australia and Asia Pacific. This episode is jam-packed and full of fascinating insights and learnings from Rohan. Our discussion touched on how to start your data transformation journey, the hottest opportunities for businesses in FY23 and so much more!
WTF is the metaverse & what is the opportunity for B2B businesses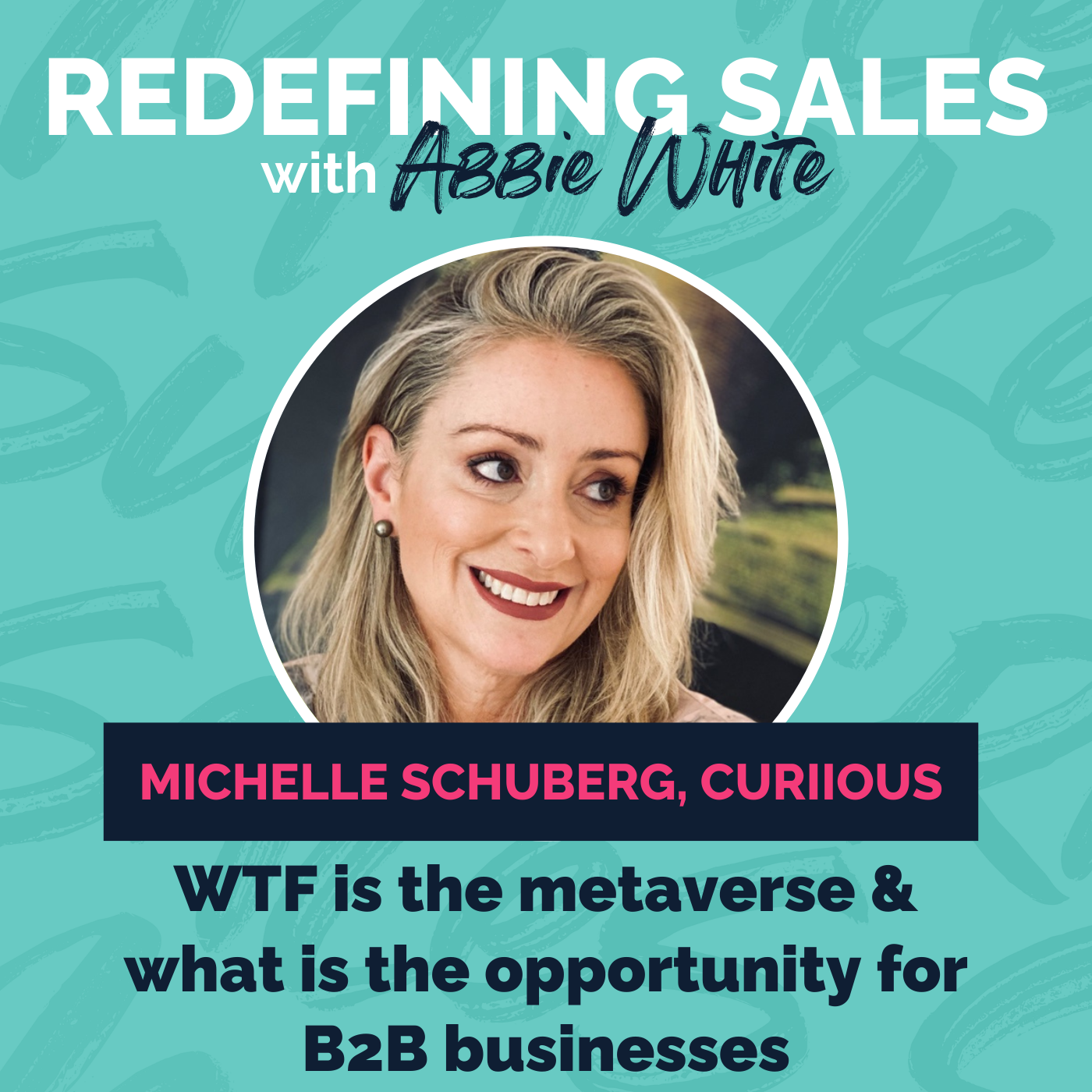 Michelle Schuberg is the CEO of Australian immersive technology innovator, Curiious. She is an accomplished strategist, creative director and business woman with nearly 30-years international experience, focuses on utilizing her executive-level strategic expertise to scale businesses into one of the world's leading immersive tech innovators. In this episode, we unpack the Metaverse, and how businesses can leverage it to produce epic opportunities for growth. 
IT Series: Unpacking 2022 Growth Opportunities in IT with Winston Wong
Winston Wong, Partner Sales Manager ANZ at HashiCorp. He's responsible for partner recruitment and growth throughout his territory. He's no stranger to the IT world. Winston is a formidable force in the IT space and isn't afraid to challenge the status quo. We breakdown the keys to playing a high-performance game in an extremely competitive industry and he shares his advice for those new to the IT sales game. 
 Unpacking Leadership for Growth
 Dr Marcele De Sanctis, Co-Founder of Centre for Leadership Advantage and a key thought leader on the topic of leadership. In this conversation we unpack the leadership skills needed the most at the moment and trends Marcele is seeing across her clients. We also dig into how leadership can build bridges between the great divide of sales and marketing with everything from culture, KPI, communication and strategy.
Achieving Cult Status through killer thinking
Tim is an author and new media entrepreneur. He has co-founded several digital media ventures, most notably Junkee Media, one of the leading publishers for Australian millennials that was acquired by ASX-listed oOh!media. We unpack where businesses should start on this journey and why they need an impact statement. We also delved into killer thinking – how to turn good ideas into brilliant ones.
 The secrets behind lead generation & digital marketing
Heather Porter is a business owner, a consultant, and a highly sought-after keynote speaker. Heather founded Website Love, and for 15 years she has a vast experience in digital marketing. We discover the secrets behind successful lead generation and digital marketing, share tips on how sales can leverage social media and how sales and marketing can collaborate.
 Peak Performance – Setting the mind and body up for success
In the past 10 years, Michele has worked with over 700 schools – mostly here in Australia but globally as well. Affiliated with Positive Education Association, a Cure Cancer Ambassador, Heart Research Institute Ambassador and the author of Eat, Drink & Still Shrink. In this episode Michelle shares some great hacks to help you find balance amongst the busyness.
 IT Series: Unpacking 2022 Growth Opportunities in IT with Phil Cameron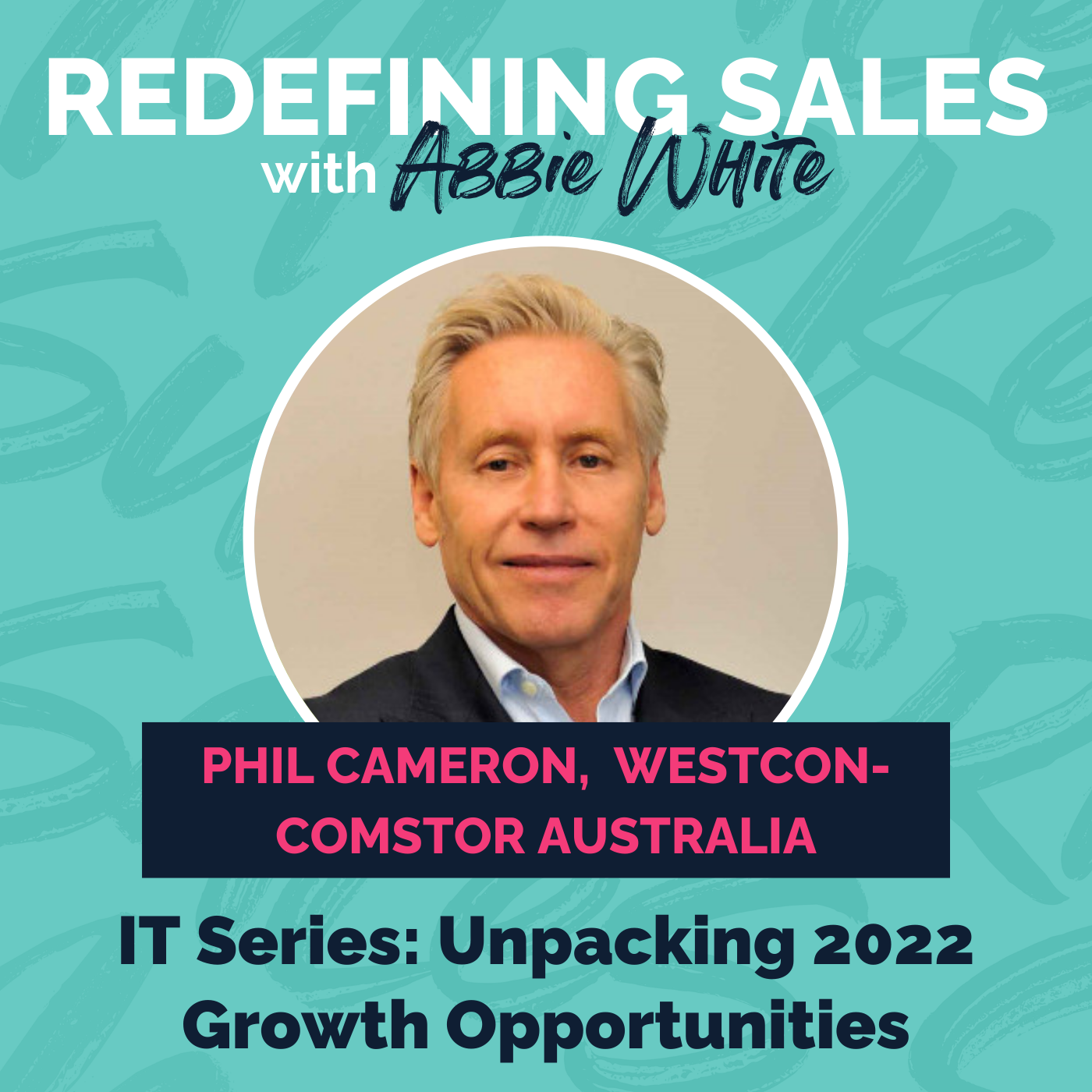 Phil Cameron is a success-driven Managing Director of Westcon-Comstor Australia. He has over 30 years with proven ability across ANZ and APAC regions to lead and manage channels, direct and sales management teams. We then delver into how sales and marketing can support these growth opportunities. We share a few laughs and banter in this episode, including finding out what type of biscuit Phil would be! 
IT Series: Unpacking 2022 Growth Opportunities with Karen Drewitt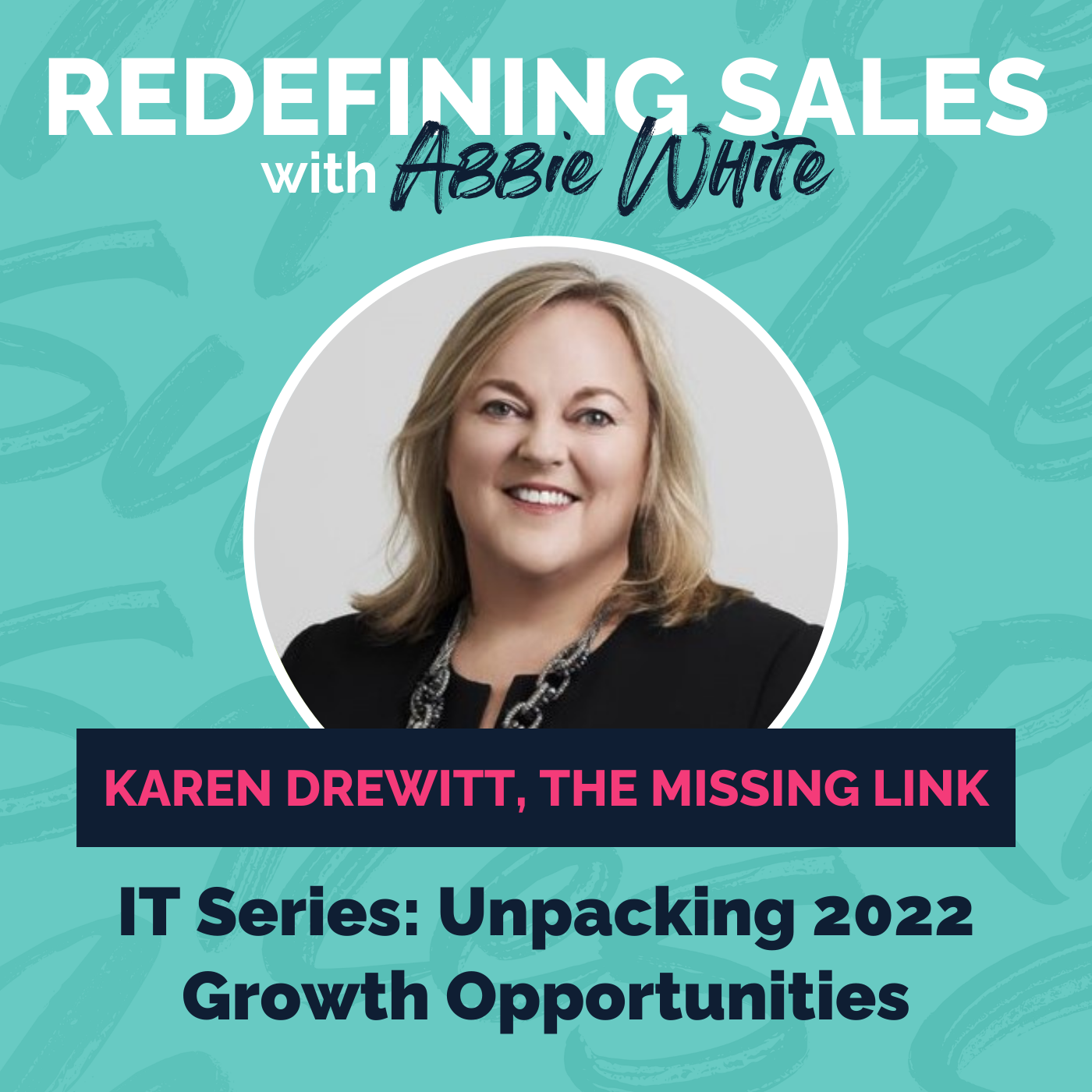 Karen Drewitt, Chief Operating Officer at The Missing Link! As a result of all her hard work, The Missing Link has been recognised for numerous business awards for the fastest growing companies in Australia, including The Financial Review Fast 100 and CRN Fast 50.  Karen shares what she sees as the opportunities for growth within the IT sector this year and reveals valuable insights on Smarketing and high-performance sales.
IT Series: Unpacking 2022 Growth Opportunities with Phil Dickman
Phil Dickman, Chief Revenue Officer of Intuit Technologies! He's responsible for growth, strategic partnerships, and talent attraction. He's been around the traps, with over 20 years of experience in IT. Phil shares what he sees as the biggest opportunities for growth this year!

We discuss how to bring sales and marketing together and the all-important one; where do we go from here?
Top 2022 SMarketing Trends to Drive Growth
Leah is our Sales and Marketing Campaign Manager here at Sales Redefined. She comes from a strong B2B Marketing background and has many nuggets of gold to share.

With Leah coming from the Marketing side of the fence and Abbie coming from the sales perspective they unpack each of the trends, provide top tips on how to execute them and give real-world examples of the trends action.
How to end the great divide between Sales and Marketing
This week we are mixing it up. Our CEO, Abbie, is in conversation with Julie Masters about how to end the great divide between sales and marketing. In this episode they discuss why the divide exists, the impact, and most importantly how to bridge the gap to deliver epic results. Julie is the CEO of Influence Nation and specialises in how all things influence.
The Secrets to Video, with the Video Ninja
At the age of 22, Rebecca packed a small bag and booked a one-way ticket to Sydney with her laptop and just $500 in her pocket as she boarded the plane. Fast forward a decade, Rebecca has built herself an empire. Listen as she gives us an insight to how Video has transformed sales and marketing with storytelling and personalized connections.
Selling from the Heart with Larry Levine
Larry Levine is the author of the best-selling title "Selling from the Heart". 

With 30 years of in-the-field sales experience within the B2B technology space, he knows what it takes to be a successful sales professional. Learn what the fundamental difference is between a sales rep and a sales professional – as well as how to sell from the heart!
Decoding influence in the virtual age
Over a 15 year history as a leading authority in the speaking world, Julie has earned a reputation for launching and advising some of the world's most respected thought leaders. Helping us to bust myths on what real influence is, Julie digs into how moving online has impacted this space. We'll dive into how epic story telling is the future – and how to tell grippingly human stories too!
Lessons from the Sales Athlete
Chris started his first sales role in 2012 with Employsure. Nine years later in 2021, he's worked his way up to becoming a top performing BDM.

He is also the founder of Chris Muddell Business Coaching, with his mission being to help others find that not only is sales easy – it's fun too!

Learn the disciplines and habits to become your business' number one sales professional.
Unpacking 8 billion views
If you've watched it, Maz probably made it and won an international award for it – she's run the biggest shows in the world with the biggest budgets, teams, audiences and stars – her content has been viewed more than 8 billion times. Learn how Maz has transformed this for the world of business – and how you can utilise this for yourself!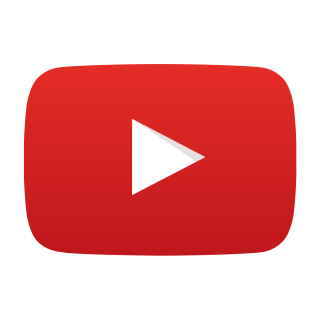 Prefer to watch? We've got that covered too. Check us out on YouTube below!