Re-imagining and re-defining sales in a digital world.
If exponential business growth and high-performance sales get the blood pumping, this show is for you. Abbie White, sales veteran and successful entrepreneur, is on a mission to redefine sales in the digital world. She'll delve deep into the minds of our guests to deliver tips and advice that will inspire you to step up and play in the big league.
Abbie will also get the inside scoop on how they align sales and marketing (SMarketing) to deliver insane results.
Be sure to subscribe, so you never miss an episode.
Unpacking 8 billion views
If you've watched it, Maz probably made it and won an international award for it – she's run the biggest shows in the world with the biggest budgets, teams, audiences and stars – her content has been viewed more than 8 billion times. Learn how Maz has transformed this for the world of business – and how you can utilise this for yourself!
Lessons from the Sales Athlete
Chris started his first sales role in 2012 with Employsure. Nine years later in 2021, he's worked his way up to becoming a top performing BDM.

He is also the founder of Chris Muddell Business Coaching, with his mission being to help others find that not only is sales easy – it's fun too!

Learn the disciplines and habits to become your business' number one sales professional.
Decoding influence in the virtual age
Over a 15 year history as a leading authority in the speaking world, Julie has earned a reputation for launching and advising some of the world's most respected thought leaders. Helping us to bust myths on what real influence is, Julie digs into how moving online has impacted this space. We'll dive into how epic story telling is the future – and how to tell grippingly human stories too!
Selling from the Heart with Larry Levine
Larry Levine is the author of the best-selling title "Selling from the Heart". 

With 30 years of in-the-field sales experience within the B2B technology space, he knows what it takes to be a successful sales professional. Learn what the fundamental difference is between a sales rep and a sales professional – as well as how to sell from the heart!
The Secrets to Video, with the Video Ninja
At the age of 22, Rebecca packed a small bag and booked a one-way ticket to Sydney with her laptop and just $500 in her pocket as she boarded the plane. Fast forward a decade, Rebecca has built herself an empire. Listen as she gives us an insight to how Video has transformed sales and marketing with storytelling and personalized connections.
How to end the great divide between Sales and Marketing
This week we are mixing it up. Our CEO, Abbie, is in conversation with Julie Masters about how to end the great divide between sales and marketing. In this episode they discuss why the divide exists, the impact, and most importantly how to bridge the gap to deliver epic results. Julie is the CEO of Influence Nation and specialises in how all things influence.
Top 2022 SMarketing Trends to Drive Growth
Leah is our Sales and Marketing Campaign Manager here at Sales Redefined. She comes from a strong B2B Marketing background and has many nuggets of gold to share.

With Leah coming from the Marketing side of the fence and Abbie coming from the sales perspective they unpack each of the trends, provide top tips on how to execute them and give real-world examples of the trends action.
IT Series: Unpacking 2022 Growth Opportunities with Phil Dickman
Phil Dickman, Chief Revenue Officer of Intuit Technologies! He's responsible for growth, strategic partnerships, and talent attraction. He's been around the traps, with over 20 years of experience in IT. Phil shares what he sees as the biggest opportunities for growth this year!

We discuss how to bring sales and marketing together and the all-important one; where do we go from here?
IT Series: Unpacking 2022 Growth Opportunities with Karen Drewitt
Karen Drewitt, Chief Operating Officer at The Missing Link! As a result of all her hard work, The Missing Link has been recognised for numerous business awards for the fastest growing companies in Australia, including The Financial Review Fast 100 and CRN Fast 50.  Karen shares what she sees as the opportunities for growth within the IT sector this year and reveals valuable insights on Smarketing and high-performance sales.
 IT Series: Unpacking 2022 Growth Opportunities in IT with Phil Cameron
Phil Cameron is a success-driven Managing Director of Westcon-Comstor Australia. He has over 30 years with proven ability across ANZ and APAC regions to lead and manage channels, direct and sales management teams. We then delver into how sales and marketing can support these growth opportunities. We share a few laughs and banter in this episode, including finding out what type of biscuit Phil would be! 
 Peak Performance – Setting the mind and body up for success
In the past 10 years, Michele has worked with over 700 schools – mostly here in Australia but globally as well. Affiliated with Positive Education Association, a Cure Cancer Ambassador, Heart Research Institute Ambassador and the author of Eat, Drink & Still Shrink. In this episode Michelle shares some great hacks to help you find balance amongst the busyness.
 The secrets behind lead generation & digital marketing
Heather Porter is a business owner, a consultant, and a highly sought-after keynote speaker. Heather founded Website Love, and for 15 years she has a vast experience in digital marketing. We discover the secrets behind successful lead generation and digital marketing, share tips on how sales can leverage social media and how sales and marketing can collaborate.
 Unpacking Leadership for Growth
 Dr Marcele De Sanctis, Co-Founder of Centre for Leadership Advantage and a key thought leader on the topic of leadership. In this conversation we unpack the leadership skills needed the most at the moment and trends Marcele is seeing across her clients. We also dig into how leadership can build bridges between the great divide of sales and marketing with everything from culture, KPI, communication and strategy.
Achieving Cult Status through killer thinking
Tim is an author and new media entrepreneur. He has co-founded several digital media ventures, most notably Junkee Media, one of the leading publishers for Australian millennials that was acquired by ASX-listed oOh!media. We unpack where businesses should start on this journey and why they need an impact statement. We also delved into killer thinking – how to turn good ideas into brilliant ones.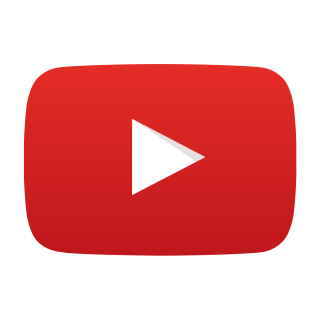 Prefer to watch? We've got that covered too. Check us out on YouTube below!