While the world was watching Ted Lasso, learning the ukulele and making sourdough, (we dabbled) we focused, with a razor-sharp intent, on getting our clients ahead of the curve in this new post-pandemic business world.
The fruits of our labour? Rev Up powered by Sales Redefined. A revolution in the way we learn about revenue generation.
What is Rev Up?
Rev Up is a transformational members-only world-class business school with an A team of curated experts guaranteed to Rev-Up your sales revenue within 11 months!
The REV UP SYSTEM is a new style of learning that accelerates learning that, in turn, accelerates revenue growth via revenue enablement. It ends the great divide. It builds community, builds peer-to-peer groups both outside and inside your business and produces REAL results. Your revenue-generating teams learn and collaborate to deliver your, and their common goal… Revenue Up! And it's actually fun. Imagine?!?
Our educators are carefully chosen industry greats – world class thought leaders. Getting into a room with them sans Rev Up is near impossible. Drum roll please…
1.  Julie Masters – CEO, Influence Nation – Julie Masters has spent her career decoding influence. As a leading authority in the speaking world she has earned a reputation for launching and advising some of the world's most respected thought leaders.
2.   Sue Langley – CEO, Langley Group: A global consultant and positive leadership expert, Sue specialises in the practical applications of neuroscience, emotional intelligence and positive psychology, synthesising the science and research into simple, practical tools that anyone can use.
3.   Maz Farrelly – If you've watched it, she's made it. Queen of storytelling, Maz will take your communication and content to the next level. She'll help you lose the white noise and unlock your full potential.
4.   Abbie White – Our CEO hates to miss a party, so she'll be spilling the latest on high-performance sales, SMarketing and execution.
More speakers will be announced soon..
Why Rev Up?
The silos of product development, pre-sales, marketing and sales are being disrupted, and not just because of Covid and hybrid working models. KPIs don't align, and teams don't collaborate on a granular level. More sales are moving online, more procurers don't want to interact with a seller. Teams are disengaged, disenfranchised, and there's a talent shortage – you get the picture – you're probably living it.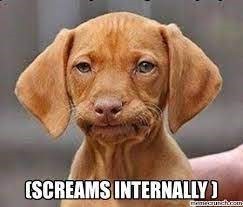 So, we curated and refined all the approaches we know, to solve problems and get real results. We honed in on upskilling, getting the most from your greatest asset, your talent, and giving them the skills they need, both in terms of delivering an ROI and team collaboration within your organisation.
And this is how Rev Up was born.
How it works
We're not asking your revenue generators to decamp to Harvard Business School for a year. Nor are we producing a box-ticking online learning experience which is immediately forgotten by 95 per cent of those who attended.
This is a virtual 11 month membership, and every month we deliver live, engaging, intense and entertaining masterclasses, curated by the biggest brains in the business world.
When the live learning is complete, your teams then drop into confidential break out rooms, with a professional facilitator if required, to agree how they will execute learnings and apply them back to your business. One team, one goal.
All sessions will be available as a replay via the Rev Up App, where you will also have the ability to interact with the community!
It's motivational and practical. There's greater collaboration across your revenue generating teams: we maximize growth, morale, culture, results, ROI and 360 degree service for your customers! 
Final thoughts (and why we'd love you to join)
Change does not afford us the luxury of time and history has illustrated, with clarity, that those who win are those who execute at speed. If, like us, 2023 sees you wanting to future-proof your organisation, embed the most effective growth strategies, increase revenue growth, build a high-performance revenue-generating team who exceed quota/KPI with a shared understanding of best practice, improve morale and employee engagement, up-skill and retain your top talent by investing in their development with continuous learning and recession busting strategies, (deep breath) we should have a flat white.