In a 3 second world, this is what you need to know!
Facebook considers and counts a video view after three seconds. Three people!! We live in a digital micro-attention culture, and we're bombarded with 60,000,000,000 messages a day, so that begs the question, how on earth do we stand out and grab someone's attention in three seconds?
We all know that social media algorithms promote content that holds our attention. But these days, we're easily distracted, we are more selective where we focus our attention, in fact….. just checking are you still reading?!
Gary Vaynerchuk, social media guru and entrepreneur, said, "If you don't adapt to the shifts in consumer attention, you'll lose".
"Brands are doomed to fail if their main focus is on selling themselves. Instead, they need to think about how to bring value to their audiences."
As a result, businesses are investing serious dollars into the first three seconds of their videos, but which strategy will get the desired results, the hook or clickbait?
Firstly, what's the difference?
Clickbait captures attention but lacks substance and usually credibility and is often associated with 'fake news'. Clickbait will likely get the click, but it doesn't mean it's right.
Whereas hook point, as described in Brendan Kane's book Hook Point, is an authentic, compelling story that adds value, building credibility and trust. It can be:
Text
An insight
A concept/idea
A personality or performance
Product/Service
Brendan refers to Nike as a perfect example of a hook point. They often use celebrity athletes backed up by an authentic and compelling story.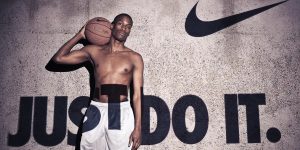 Hook points:
Align with brand
Bring people to the forefront of your story
Consider topical news that adds value, e.g. 2023 trends
So, when deciding the best strategy for your video, think about longevity, the perception you want to create for your brand and the relationship you want to build with your customers and prospects.
If you want more practical tips from SR check out the top 8 sales trends you'll see in 2023. Access your copy here: https://2023trends.salesredefined.com.au