A true leader in her field, her style is direct and relatable, blending sass and enthusiasm with the focused drive required to produce excellent outcomes for her clients
Most people agree that Abbie White is a mover and shaker – in a great way – and one of Australia's most dynamic sales experts.
Abbie's superpower is being the marriage counsellor for sales and marketing in order to deliver an astronomical ROI. Leveraging this superpower, she brings together revenue generating teams to achieve in excess of 2000% + ROI on lead generation campaigns for leading Tier 1 global corporations.
With over 15 years' experience in sales and sales management, Abbie's proven track record includes assisting in the delivery of over $500M in sales and specialising in the corporate IT sector.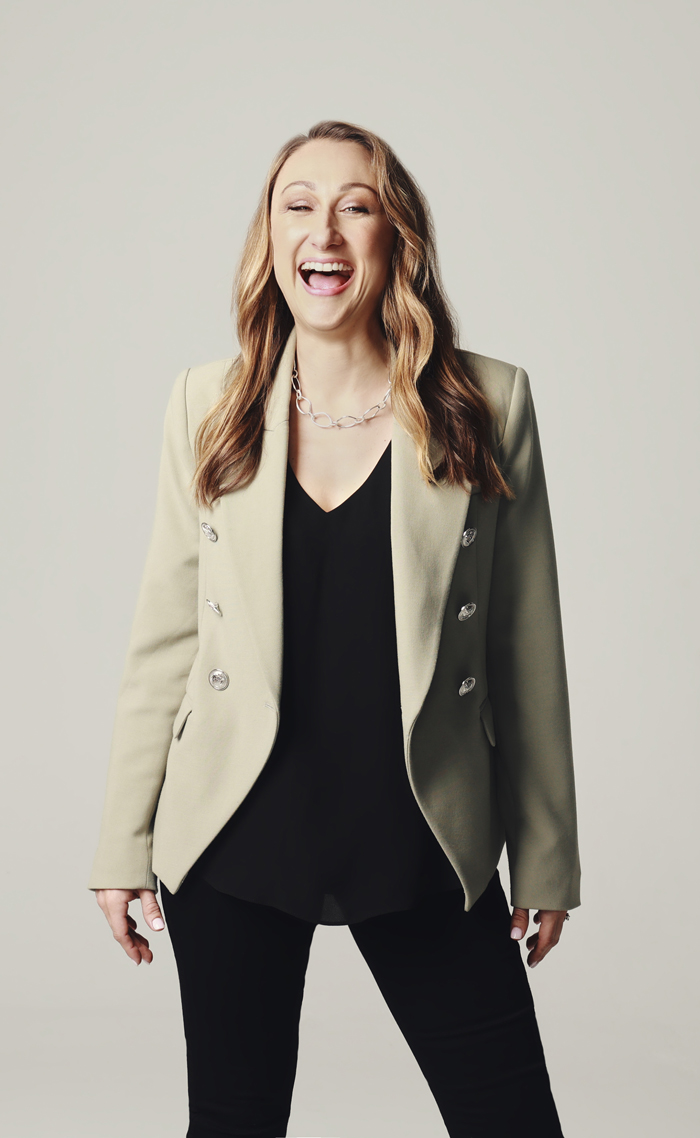 Prior to founding Sales Redefined, Abbie was appointed as National Sales Manager at IBM, where she managed a $100M AUD portfolio and successfully catapulted the performance of her division.
Abbie's radically fresh approach is based on modern (and proven) approaches to sales including online lead generation (sales funnels), high performance sales and customer-centric sales strategy and training.
Abbie holds a BSc Honors in Business Management, Diploma in Positive Psychology and is also a certified MSCEIT practitioner. The latter enables her to complement her sales enablement with abilities-based, emotional intelligence testing.

Expert reveals formula to increase ROI by 2,000 per cent
With 15 years of experience to her name, Sales Redefined Founder and CEO Abbie White has the tools required to boost any business's return on investment.

OLIVIA RUELLO, BUSINESS CHICKS
"Abbie White is a force. Her presentation style is so engaging, informative and fun and she transcends any limitations posed by delivery in the virtual world. Her recent Masterclass for Business Chicks – How to influence clients and keep sales happening, was delivered to hundreds of hundred of women in our community with huge success. Abbie makes every viewer feel like she is uniquely talking to them and receiving a deep and tangible learning experience. We always get so much feedback on Abbie's work with us and demand from the community that we bring her back time and time again! Which we love to do. Abbie is a true leader in her field, a thought leader for our times and the execution master."

TONY SMITH, IBM
"Consistent high performing sales delivering on or above target every quarter."

SOMONE JOHNS, TELSTRA
"Abbie has a strong sales and business development background and through her ability to coach and develop others was able to uplift the capability of those with who she worked. Abbie is passionate and enthusiastic and this comes through in how she approaches her work!"


REBECCA SLIVA, PIERRE FABRE
"Thank you, Abbie, for leading the sales team & wider business through two impactful sessions during our National Sales Conference. We thoroughly enjoyed the Future of Sales content, key learnings around customer centricity, and the opportunity to discuss ways to incorporate these findings into our day-to-day interactions with stakeholders, both internal & external. The session structure was fresh, and the content was rich in real-world experience, delivered with equal part's candour, and enthusiasm.
We have implemented your Top 20 list & Friday's cheat sheet to improve follow-up with clients & capture all opportunities. Thank you for setting the tone and raising the bar in conference keynote sessions."

JOHN POULTER, WESTCON-COMSTOR AUSTRALIA
"We engaged Abbie and her team to help us run a workshop on how we best redefine our approach to sales, marketing, and our overall go-to-market strategy. For many years we were in an aggressive build phase which required a particular set of tools and approaches. Whilst growth is still our objective, how we approached it moving forward needed to change. Abbie pulled together a highly tailored workshop that allowed us to uncover key insights into our current approach, what was working, what wasn't working, and what/how we needed to change to meet future market shifts & dynamics. Abbie and her team delivered the workshop in such a way that energised the team and had each member highly engaged. Our team has walked away with a solid strategy and we're confident it will return a solid ROI."