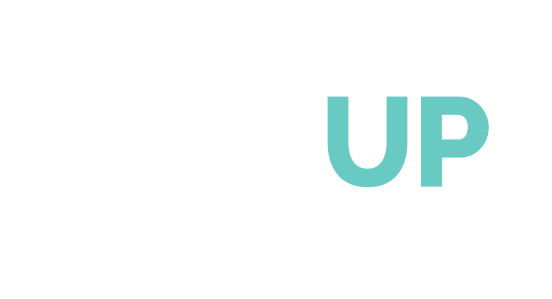 Rev Up received a 9 out of 10 star NPS rating from our members 
Words from the world class thought leaders
Top-performing companies recognize that the sales team cannot achieve success alone. Three-quarters (74%) of top-performing companies report good alignment between their sales and marketing departments.
Word on the Street from those who have experienced Sales Redefined's transformative enablement:

"I was blown away by the amount of knowledge imparted in just 60 minutes.
Joining the monthly masterclass series was a no brainer – you ALWAYS get more than you expect, and the deliverables are exceptional.
As a CEO, sales and marketing are not my areas of expertise, but after attending Abbie's masterclass, it's all I can think about and I'm excited to dive in apply what I've learned."
Michelle Mennillo
CEO, OTFC Group

"The break-out sessions I believe, are actually a really clever inclusion, as they force you to immediately share your key takeaways and what you believe would be some actionable insights. It was great following the session to be able to get together as a group and get everyone aligned around how we could use this information to better serve our customers and grow the business."
Brett Neucom
National Sales Manager, Enersys
Who is it for?
Rev Up is for ambitious revenue leaders and their teams, including Sales, Marketing, Product Managers, Customer Service/experience and Pre-Sales (technical).
It's for your business if you're looking to shake up your approach to revenue growth and embrace the strategies used by the highest-performing companies globally.
The Rev Up program is run as a cohort, with your company's teams offered a private breakout room to debrief on how they can apply their learnings back to the business.
When can I join?
You are able to join anytime but we recommend joining as a team to maximise shared learning and results.
What outcomes can I expect?
Future proof your organsation
Embed the most effective growth strategies into your organisation
​Increase revenue growth
​Build a high-performance revenue-generating team who exceeds quota/KPI with a shared understanding of best practice
​Create a behavioural shift from reactive to proactive in your revenue-generating teams
​Enhance customer experience
​Improve cross-function collaboration
​Increase efficiency and productivity
​Improve morale and employee engagement
​Upskill and retain your top talent by investing in their development with continuous learning
​Learn recession-busting strategies
How is the program delivered?
Rev Up is delivered as a one-hour virtual interactive session with 45 minutes expert learning and 15 minutes private breakout for your team to agree next steps to execute their learnings and apply back in your business. All sessions are recorded and available for replay via the Rev Up app.
There is one virtual masterclass per month delivered by a leading expert. 
​We have ​fortnightly 3- 5 minute videos with for bite sized learnings to maintain momentum​
​Quarterly challenges and competitions will be run such as the pipeline builder or LinkedIn Makeover
NEW for 2024: Coming soon, the Micro-Learning Lab with bite sized learning as your busy team need it. 
Teams of 15+ only get a quarterly report on skills development. 
How can I track my teams learning?
During the onboarding process, we ask your revenue-generating teams to participate in a 5-minute skills assessment survey.
This is reviewed quarterly and fed back to your leadership team, so that you can track progress and see the impact in real-time of your team's Rev Up.
Can you invoice me instead?
How will you support my team to get results?
Interactive sessions: to encourage participation and engagement
Highly practical training sessions: with clear pathways to actionable steps
Recommendations from our experts: on execution and implementation of revenue-generating activities
Team huddle: we encourage regular team meetings so that your participants can maintain momentum on the execution of new strategies and skills
Leadership engagement: we encourage teams to regularly present their recommendations back to the leadership team
Quarterly challenges: provide an opportunity to put learnings into action
Templates and cheat sheets will be available to help apply learnings
Replays and summaries: will be available on our app to refer back to anytime
Group dynamics: holding each other accountable and encouraging each other to progress as a cohort
Still got a burning question?
You can download everything about Rev Up here:
Want to chat over a virtual cuppa? Don't be shy schedule a chat!
Zoom chat not your thing?
Email us at: [email protected]
No more questions? You had me at Hello!